Bird-watching at Adkins Arboretum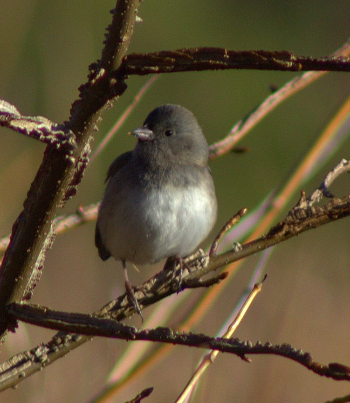 The Arboretum was recently designated an Important Bird Area (IBA) by Audubon MD-DC. Its diverse habitat of woodlands, meadows and wetlands make the Arboretum an ideal site for birding. Bird watchers are encouraged to walk the woodland and meadow paths and enjoy bird life at the Arboretum.
Visitors can explore the world of birds and butterflies that inhabit the site with a new take-along information guide, What's on the Wing. Download and enjoy the Bird Guide and Butterfly Guide or pick up a take-along guide when you visit the Arboretum.
The Arboretum is an ideal spot for a bird club walk. Here are links to clubs in the Delmarva region:
Maryland Ornithological Society
Caroline County Bird Club
The Arboretum's meadows provide ideal nesting habitat for eastern bluebirds. Staff and volunteers have maintained a bluebird trail of 23 boxes for several years.