Bird-watching at Adkins Arboretum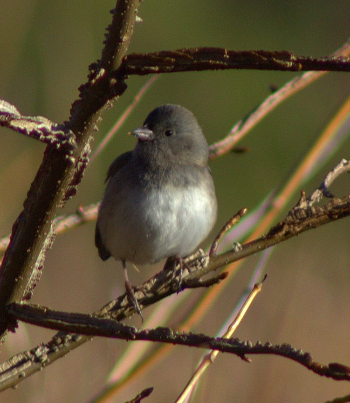 The Arboretum was recently designated an Important Bird Area (IBA) by Audubon MD-DC. Its diverse habitat of woodlands, meadows and wetlands make the Arboretum an ideal site for birding. Bird watchers are encouraged to walk the woodland and meadow paths and enjoy bird life at the Arboretum.
Visitors can explore the world of birds and butterflies that inhabit the site with a new take-along information guide, What's on the Wing. Download and enjoy the Bird Guide and Butterfly Guide or pick up a take-along guide when you visit the Arboretum.
---
Guided Bird Walks
Schedule a private bird walk with birder Jim Wilson! Jim is a veteran birder and teacher who enjoys helping others learn about birds. He has given countless talks about birds and monarch butterflies and has led innumerable bird walks and programs for school groups at the Arboretum.
Groups of up to 15 people can schedule a private walk with Jim. The fee is $10 per person for members, $12 per person for non-members, and free for children ages 12 and under with an accompanying adult. For more information or to schedule a walk, contact Jenny Houghton at jhoughton@adkinsarboretum.org or 410-634-2847, ext. 23.
---
The Arboretum is an ideal spot for a bird club walk. Here are links to clubs in the Delmarva region:
Maryland Ornithological Society
Caroline County Bird Club
The Arboretum's meadows provide ideal nesting habitat for eastern bluebirds. Staff and volunteers have maintained a bluebird trail of 23 boxes for several years.