Guided Walks
First Saturday Guided Walks
First Saturday of the month, 10 a.m.
2020 dates: January 4, February 1, March 7, April 4, May 2, June 7, July 4, August 1, September 5, October 3, November 7, December 5
Explore the Arboretum's diverse plant communities on a guided walk led by an Arboretum docent naturalist. Explore the bottomland forest and upland paths, meander through majestic beech trees, traverse the native meadows, and follow the narrow Tuckahoe Creekside path. Guided walks are free for members and free with admission for the general public. Tours begin at the Visitor's Center and last approximately one hour.
---
Guided Tours for Groups
Guided tours for groups of 15 or more can be scheduled in advance. The Arboretum offers five miles of well-maintained paths through forests, meadows, and wetlands. Click here to view available themes for guided tours.
Tours are $10 per person and are led by a docent naturalist. For more information, contact Jenny Houghton, Assistant Director, at 410-634-2847, ext. 23 or jhoughton@adkinsarboretum.org
---
Special Guided Walk Programs
---
2020 Soup 'n Walks: Nature, Nurture, and Nutrition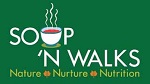 Special Soup 'n Walk programs may be scheduled for groups of 20 or more. Contact Jenny Houghton, Assistant Director, at 410-634-2847, ext. 23 or jhoughton@adkinsarboretum.org.
---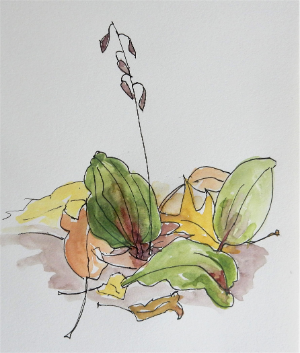 Nature Sketchers
Led by fine artist and Maryland Master Naturalist Diane DuBois Mullaly, this monthly nature walk along the Arboretum trails allows stops for sketching in graphite, ink, or watercolor. Each walk will focus on what's in bloom, budding, or of interest along the paths. This program is free for members and free with $5 Arboretum admission for non-members (payable on the day of the program).

Nature Sketchers is offered the first Sunday of the month, January 5, February 2, March 1, April 5, May 3, June 7, July 5, August 2, September 6, October 4, November 1, and December 6. 
---
Guided Bird Walks
Schedule a private bird walk with birder Jim Wilson! Jim is a veteran birder and teacher who enjoys helping others learn about birds. He has given countless talks about birds and monarch butterflies and has led innumerable bird walks and programs for school groups at the Arboretum.
Groups of up to 15 people can schedule a private walk with Jim. The fee is $10 per person for members, $12 per person for non-members, and free for children ages 12 and under with an accompanying adult. For more information or to schedule a walk, contact Jenny Houghton at jhoughton@adkinsarboretum.org or 410-634-2847, ext. 23.