2022 Trips
---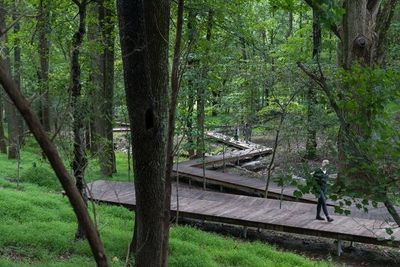 GLENSTONE
Thursday, May 26, 8 a.m.–5 p.m.
Fee: $65 members/$80 non-members 

Just 30 minutes from Washington, DC, Glenstone seamlessly integrates art, architecture, and landscape into a serene and contemplative environment with a mission of environmental stewardship. Join us for a tour of the grounds and the new Environmental Center, lunch in the café, and an afternoon on your own to explore the grounds and galleries. 
The bus departs from Aurora Park Drive in Easton at 8 a.m. and from the Route 50 westbound/Route 404 Park and Ride at 8:20 a.m. We will depart for home at 2:30 p.m. Feel free to pack a snack to eat on the bus. Click here to register.
---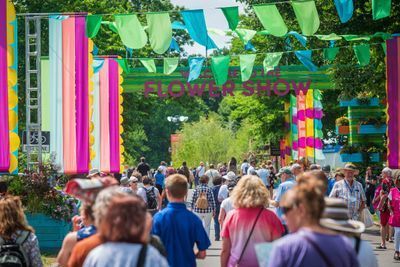 Philadelphia Flower Show—In Full Bloom at FDR Park
Monday, June 13
9 a.m.–5:30 p.m.
Fee: $105 members/$130 non-members

The 2022 PHS Philadelphia Flower Show welcomes all to explore the restorative and healing power of nature and plants while experiencing all that gardening offers to improve our lives. "In Full Bloom" connotes good health, positive well-being, and a passion for life that culminates in a gorgeous and colorful spectacle. Guests will encounter outdoor gardens at the peak of seasonal perfection and beauty that will inspire everyone to plan for a better tomorrow. Click here to register.
---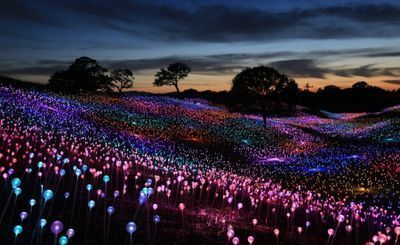 Light: Bruce Munro at Longwood Gardens
Thursday, September 29, noon–10 p.m.
Fee: $95 members/$115 non-members
British artist Bruce Munro is best known for immersive large-scale light installations inspired by his interest in shared human experiences. Ten years after his U.S. debut exhibit at Longwood, Munro returns to the Gardens with Light, a breathtaking and entirely new exhibition of eight installations spanning indoor spaces and outdoor vistas. The day includes ample time to explore the grounds on your own. Click here to learn more and to register.