SCENES FROM THE ARBORETUM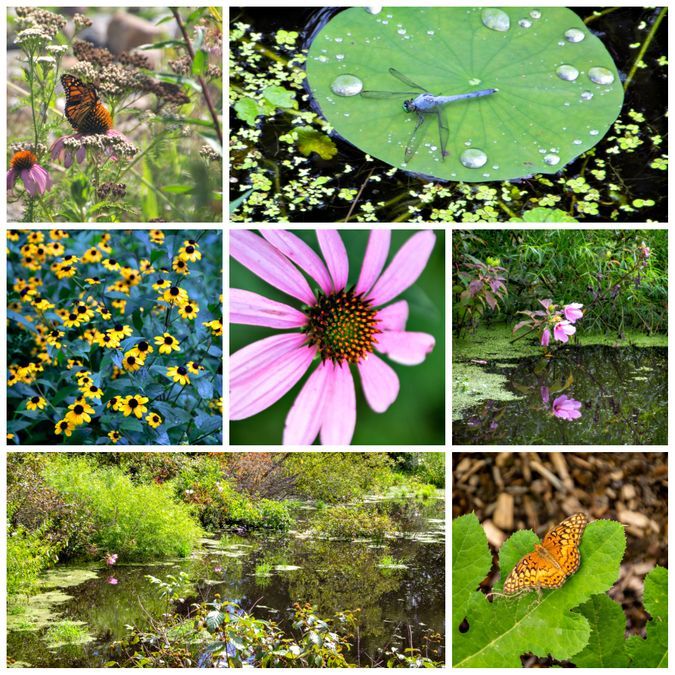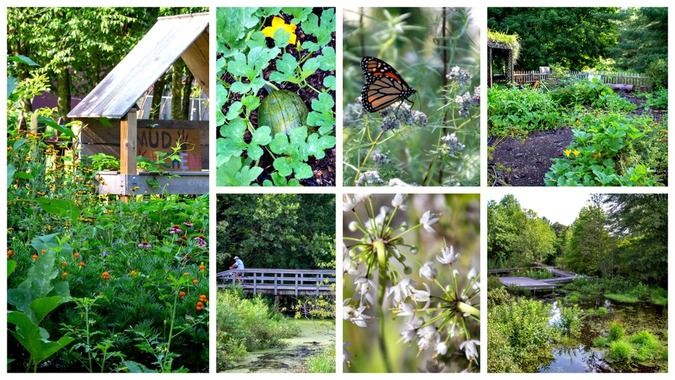 Verdant is the first word that comes to mind. The forest and meadows are so very green. The wetland is bursting with life. The whizzing of dragonflies, the buzzing of bees, and the chirping of frogs blend seamlessly with birdsong and breezy susurrations to compose the most delightful symphony. Emily's Play Garden is unbelievably lush. Open the gate and walk inside. Delightful doesn't begin to describe it. 
The grounds are open daily from dawn to dusk. Walk the trails, get a close-up view from the wetland and meadow overlooks, relax on the patio, or sit on the bridge. Please be mindful of physical distancing, and please bring a face covering in the event distancing isn't possible. Above all else, enjoy. All are welcome here.