Art reception & guided sculpture walk for Outdoor Sculpture Invitational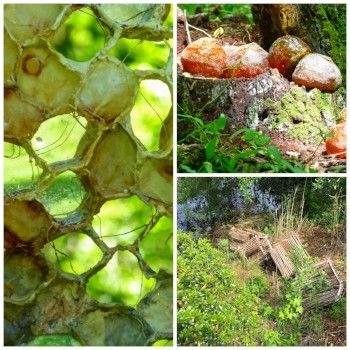 Sculptures by ten artists hailing from around the Mid-Atlantic region are on view in the Outdoor Sculpture Invitational—Artists in Dialogue with Nature. Continuing a series inaugurated in 2002, this is the ninth biennial outdoor invitational of work directly inspired by the Arboretum's varied landscapes and created on-site using primarily natural found materials. There will be a reception and guided sculpture walk Saturday, June 23 from 3 to 5 p.m. in conjunction with Lee D'Zmura's reception.
Featured artists are Ben Allanoff, Susan Benarcik, Julia Bloom, Melissa Burley, Ashley Kidner, Elizabeth McCue, Bridgette Guerzon Mills, Marcia Wolfson Ray, Eliezer Sollins, and Diane Szczepaniak.