Tips for Visiting Adkins Arboretum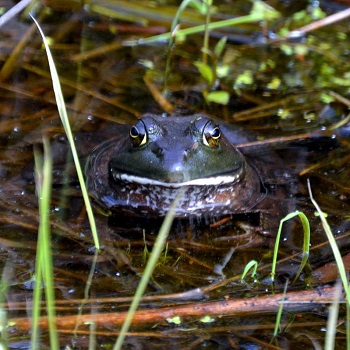 A trip to the Arboretum offers something special during every season of the year. Admission is free for members. Admission for the general public is $5 for adults, $2 for students 6-18, and free for children 5 and under.
Visitor's Center
This should always be your first stop at the Arboretum. Staff can assist you in planning your visit, including orientation to the site, special programs and exhibits offered, information about what's in bloom, birds on the wing, and other subjects of interest. Ask the staff to show the orientation video, or borrow an audio tour to take on your walk. The Visitor's Center houses displays, a gift shop, bookstore, library, art gallery, and seasonal plant sales area and is open from 10 a.m. to 4 p.m. Tuesday through Saturday and Sunday from noon to 4 p.m.
The Visitor's Center is closed Thanksgiving Day and December 24 through 31. Call the Visitor's Center at 410-634-2847, ext. 0 with questions about visiting.
Handicap Accessibility
The Arboretum's facilities are handicapped accessible. When planning to visit or attend a program, please call ahead for assistance.
Self-Guided and Guided Walks
The highlight of any Arboretum visit is a walk along its five miles of paths through a variety of habitats, dry open upland meadows, maturing hardwood forest, and lush wooded bottomland. The Arboretum walks are well marked so that you can explore them on your own. Click here to view a map of the Arboretum's scenic paths.
Enjoy a one-hour guided walk through the Arboretum meadows and woods led by an Arboretum docent naturalist. Walks depart the Visitor's Center at 10 a.m. on the first Saturday of the month.
What's in Bloom? 
Highlights of what's in bloom each month are featured on printed guides available in the Visitor's Center. 
Group Tours
Guided tours for groups are arranged by appointment and can be tailored to a group's interests and age levels. The Arboretum also offers an expanded community outreach series of educational programs that can be presented by request to civic organizations, garden clubs, retirement communities, community centers, and libraries throughout the region. Contact Ginna Tiernan, Acting Director, at gtiernan@adkinsarboretum.org or 410-634-2847, ext. 27 to schedule. 
Programs and Events
A variety of educational programs for adults and children and special events for all ages are held at the Arboretum throughout the year. These include programs on plant identification, gardening with native plants, land conservation, ecology, and nature-related arts and crafts.
Art Exhibitions
The Arboretum hosts an ongoing exhibition series of artwork on natural themes by regional artists, including an annual juried art show held each February and an outdoor sculpture show each summer. Art exhibitions are displayed in the Visitor's Center program room.
Reminders
Enjoy the plants without disturbing them.

Respect the quiet and solitude others seek.

Bike the Arboretum paths and give those on foot the right of way.

Leash your dogs at all times on the grounds.

Picnic tables are located near the entrance to the woodland paths and at nearby Tuckahoe State Park.