Nature's Role in the Story of the Underground Railroad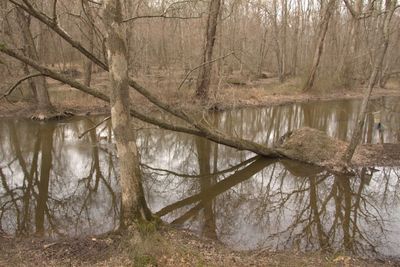 With endless picturesque scenes that reflect the conditions freedom seekers encountered en route to freedom, Adkins Arboretum serves as the ideal backdrop to provide information about the little-known historical relationship that exists between nature and the Underground Railroad.

A Journey Begins: Nature's Role in the Flight to Freedom Audio Tour
This Arboretum audio tour explores the little-known relationship between nature and the Underground Railroad. Developed by Arboretum staff and volunteers in concert with noted historians Anthony Cohen and Dr. Kate Clifford Larson and consultants Q Media Productions, and funded through generous grant support from Maryland Humanities Council and Maryland Heritage Areas Authority, this educational and thought-provoking self-guided tour examines how nature provided both obstacles and opportunities for freedom seekers. The story of nature and the Underground Railroad also interprets the profound connection between landscapes and historic conditions and events, emphasizing the importance of preserving native landscapes throughout the Chesapeake Bay region.

The A Journey Begins audio tour is included with Arboretum admission. Listen to an audio tour track.
 
---
Learn about the Arboretum's Nature's Story in the Underground Railroad program for school groups
---
For more information, visit: