Art Exhibits & Performances
---
The Arboretum hosts an ongoing exhibition series of artwork on natural themes by regional artists, as well as an annual juried show held in February and March of each year and an outdoor sculpture show during the summer. 
---
Current Exhibits
---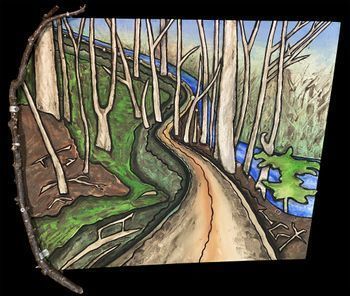 Rob Brownlee-Tomasso
Natural Constructs
August 31–October 30, 2021

Rob Brownlee-Tomasso's Eastern Shore landscapes are action packed and eye grabbing. For Natural Constructs, this Denton artist painted bold, colorful scenes inspired by his hiking and birding visits to the woods, marshes, bays, and ocean in both Maryland and Delaware, but these landscapes aren't just pretty scenes. Bristling with compressed energy and startling perspective, they are painted on large, angular, shaped canvases textured with local earth and sand and often sporting sticks, hardware, or other found objects. There will be a reception to meet the artist on Saturday, September 11 from 3 to 5 p.m.
 
---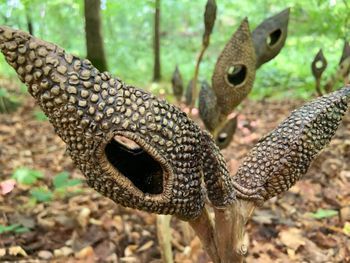 Outdoor Sculpture Invitational
Artists in Dialogue with Landscape
June 1–September 30, 2021

There are glittering crystals, lichens crocheted from yarn and rivers of sticks glowing brilliant red under the green leaves of the Adkins Arboretum forest. After a year's postponement due to the COVID-19 shutdown, once again the woodland trails are full of surprises as the Outdoor Sculpture Invitational returns.

Responding to the show's theme, Artists in Dialogue with Landscape, seven artists from the mid-Atlantic region and California have created eight sculptures along the wooded paths. On Saturday, July 10, the artists will talk about their work during a guided sculpture walk from 3 to 5 p.m.

Learn more about the artists and their work >
---
Upcoming Exhibits
---
Performances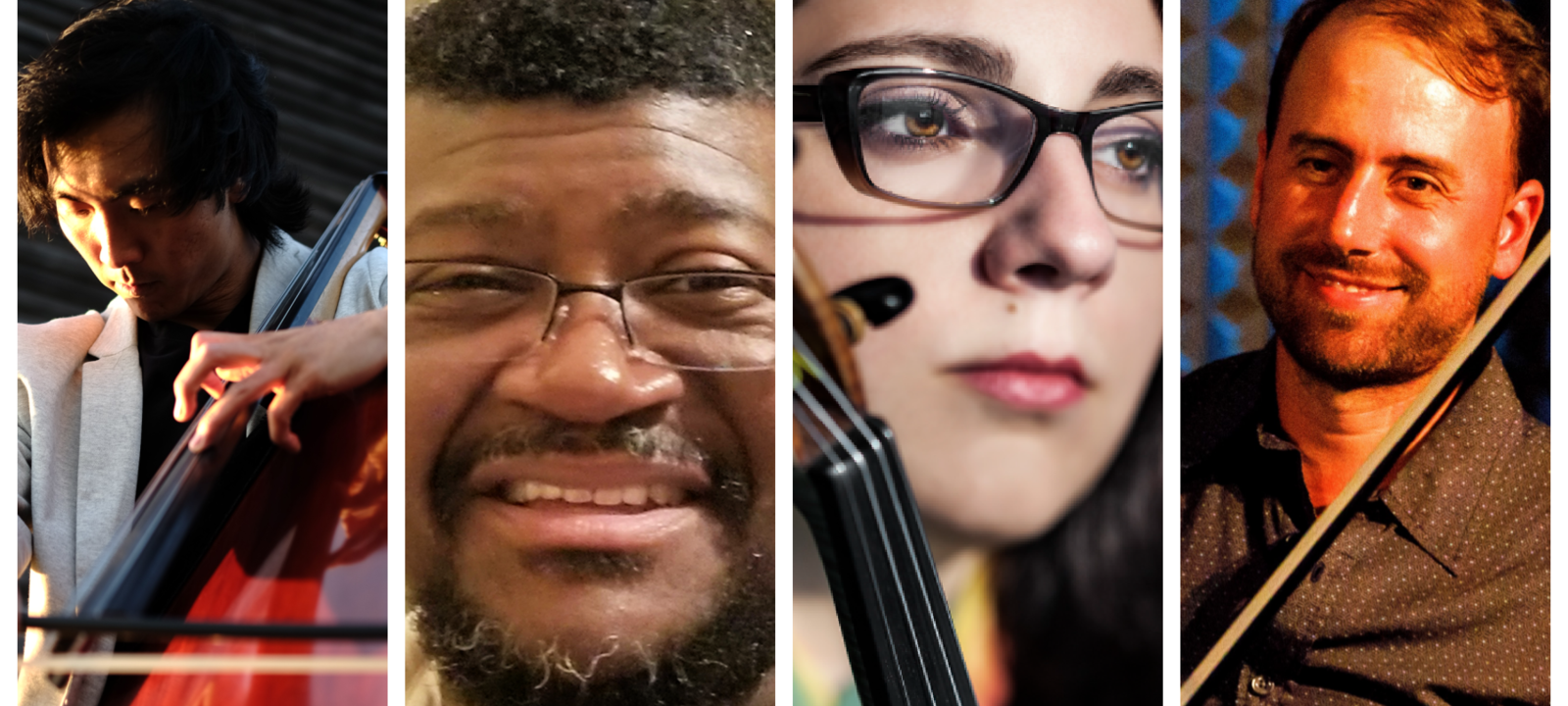 ---
Virtual Exhibits
With the Visitor's Center closure in 2020, we shared works virtually from the artists scheduled to exhibit. Click an artist's name to view the exhibit.
---
If you are an artist interested in exhibiting at Adkins Arboretum, please email 6–12 digital images of your work and a resume or letter of introduction to the attention of the Art Committee at info@adkinsarboretum.org, or mail this information to Adkins Arboretum, 12610 Eveland Road, Ridgely, MD 21660.
Header image: "Adkins Arboretum" by Rob Brownlee-Tomasso (detail)