Art Exhibits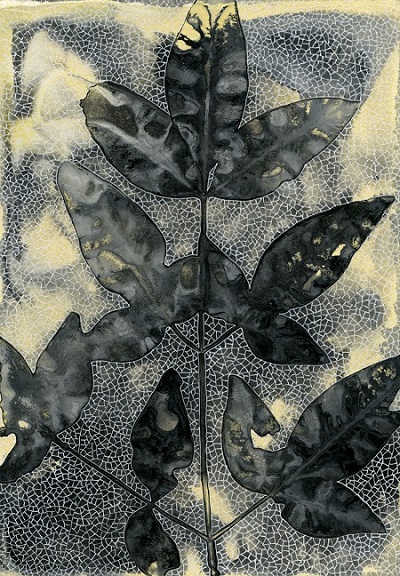 The Arboretum hosts an ongoing exhibition series of artwork on natural themes by regional artists, as well as an annual art competition held in February of each year and an outdoor sculpture show during the summer.
Art exhibitions are displayed in the Visitor's Center gallery.
Current Exhibit
The 365 Calendar Drawings
Andrea Way
September 30-November 28
Reception: Saturday, October 11, 3-5 p.m.
For the past 30 years, Andrea Way has created staggeringly intricate drawings that call to mind maps or star charts. Closely resembling patterns found in nature, her works slowly evolve as she follows codes interconnecting layer after layer of drawn and painted marks. In 2007, she took a year off from this labor-intensive work to make one small drawing per day for the entire year.
____________________
Upcoming Exhibits
Natural Pairings
Christine Neill and Lew Fifield
December 2-January 30
Baltimore artists Christine Neill and Lew Fifield, a married couple who both teach at Maryland Institute College of Art, join forces to present Natural Pairings. Neill is well known for her lush mixed-media paintings and prints exploring the intricacies and ephemerality of the natural world, while Fifield uses digital photography and multi-dimensional paper layers to capture the patterns of nature in richly nuanced images that evoke memory and faraway landscapes. This show offers a unique opportunity to see how two artists working in close proximity influence one another as they interpret the natural world.
2015 Art Competition Exhibit: Discovering the Native Landscapes of Maryland's Eastern Shore
February 3-March 27, 2015
Entries are currently being accepted.
---
Performances
Living in the Trees—Speaking to the Times - Saturday, September 6
Featuring a performance by Jeff Davis & Café Bossa and a walk led by artists Howard and Mary McCoy of the biennial Outdoor Sculpture Invitational, Artists in Dialogue with Landscape
---
Learn about the Marion Price Art Gallery at Adkins Arboretum
---
If you are an artist interested in exhibiting at Adkins Arboretum, please email 6-12 digital images of your work and a resume or letter of introduction to the attention of the Art Committee at info@adkinsarboretum.org, or mail this information to Adkins Arboretum, P.O. Box 100, Ridgely, MD 21660.