The Arboretum hosts an ongoing exhibition series of artwork on natural themes by regional artists, as well as an annual juried show held in February of each year and an outdoor sculpture show during the summer. 
Art exhibitions are displayed in the Visitor's Center gallery.
Current Exhibit

John Ruppert
Moments
May 31 to July 29 
In large-scale landscape photographs shot during his travels to Maine, Iceland, and China, Baltimore artist John Ruppert's fascination with the effects of changing light, shifting atmospheres, moving water, and ever-evolving geological forces is unmistakable. These superbly crafted photographs convey the powerful physical presence of these diverse and striking landscapes, yet they also have a curiously ephemeral quality. Each one captures an individual moment of change, a glimpse into earth's constant state of transformation. There will be a reception to meet the artist on Saturday, June 25 from 3 to 5 p.m.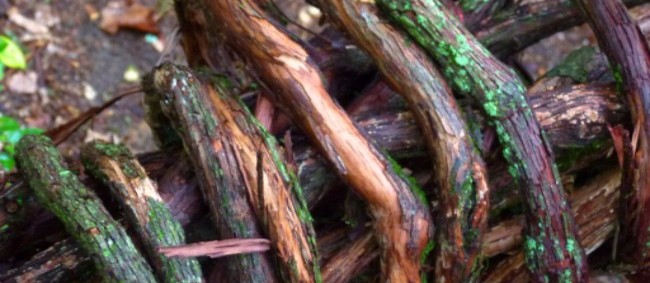 Eighth biennial Outdoor Sculpture Invitational—Artists in Dialogue with Nature
There will be a reception and a guided sculpture walk Saturday, June 25 from 3 to 5 p.m. in conjunction with John Ruppert's reception.
---
Upcoming Exhibits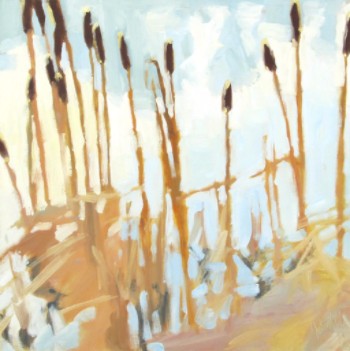 Plein air painter Julia Sutliff searches out natural landscapes wherever she can find them near her home north of Baltimore. Even in the sprawl of the city's suburbs, she discovers woods, ponds, streams, and fields and paints them onsite with fresh, energetic brushstrokes, capturing the light and energy of each landscape. In her third show at the Arboretum, Four Seasons, on view August 2 through September 30, Sutliff presents paintings that celebrate the natural landscape throughout its seasonal cycles. There will be a reception to meet the artist on Saturday, August 13 from 3 to 5 p.m.
---
If you are an artist interested in exhibiting at Adkins Arboretum, please email 6-12 digital images of your work and a resume or letter of introduction to the attention of the Art Committee at info@adkinsarboretum.org, or mail this information to Adkins Arboretum, P.O. Box 100, Ridgely, MD 21660.