The Arboretum hosts an ongoing exhibition series of artwork on natural themes by regional artists, as well as an annual juried show held in February of each year and an outdoor sculpture show during the summer. 
Art exhibitions are displayed in the Visitor's Center gallery.
---
Current Exhibits
---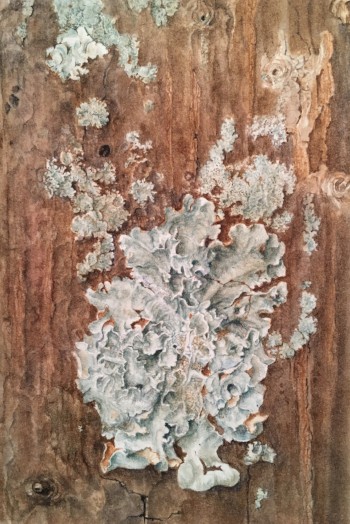 Lee Boulay D'Zmura
Wabi Sabi
June 5-July 28
Named for the Japanese art aesthetic that embraces beauty as imperfect, impermanent, and incomplete, Wabi Sabi, Lee D'Zmura's exhibit of graphite drawings and watercolors, explores the natural cycles of growth and decay in plants. This St. Michaels artist has been teaching botanical art classes at the Arboretum for many years, but in this series she departs from the conventions of botanical art to focus with extraordinary sensitivity on the beauty, grace, and dignity of plants in all stages of their life cycles—from seed to crinkled, dying leaf. Her exquisitely delicate and painstakingly accurate graphite drawings, sometimes gently hued with watercolor, offer a compelling invitation to see the plants in our everyday environment with fresh eyes and deeper understanding. There will be a reception to meet the artist on Saturday, June 23 from 3 to 5 p.m.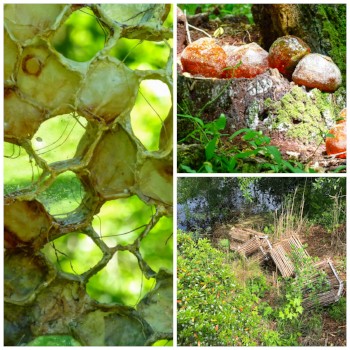 Outdoor Sculpture Invitational
Artists in Dialogue with Landscape
June 1-September 30, 2018
Sculptures by ten artists hailing from around the Mid-Atlantic region are on view in the Outdoor Sculpture Invitational—Artists in Dialogue with Nature. Continuing a series inaugurated in 2002, this is the ninth biennial outdoor invitational of work directly inspired by the Arboretum's varied landscapes and created on-site using primarily natural found materials. There will be a reception and guided sculpture walk Saturday, June 23 from 3 to 5 p.m. in conjunction with Lee D'Zmura's reception.

Featured artists are Ben Allanoff, Susan Benarcik, Julia Bloom, Melissa Burley, Ashley Kidner, Elizabeth McCue, Bridgette Guerzon Mills, Marcia Wolfson Ray, Eliezer Sollins, and Diane Szczepaniak.
---
Upcoming Exhibits
---
Easton photographer Matthew Moore will exhibit works from his Terra Incognita series in the Visitor's Center July 31 through September 29. Shot while he was an artist-in-residence at the Joshua Tree Highlands AIR program in Joshua Tree, CA, his striking photographs explore the powerful beauty of the desert landscape and the paradoxical ways humans interact with it. Used as a training ground for soldiers bound for Iraq and Afghanistan, its stark and stunning topography also draws artists looking for inspiration and others seeking retreat from the pressures of our current cultures. There will be a reception to meet the artist on Saturday, August 18 from 3 to 5 p.m.
---
If you are an artist interested in exhibiting at Adkins Arboretum, please email 6-12 digital images of your work and a resume or letter of introduction to the attention of the Art Committee at info@adkinsarboretum.org, or mail this information to Adkins Arboretum, P.O. Box 100, Ridgely, MD 21660.