Nature's Role in the Story of the Underground Railroad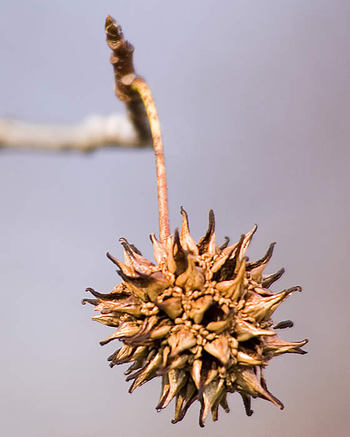 With endless picturesque scenes that reflect the conditions that runaway slaves had to travel through en route to freedom, Adkins Arboretum serves as the ideal backdrop to provide information about the little-known historical relationship that exists between nature and the Underground Railroad.
Within the Arboretum's 400 acres and along its five miles of paths exists a story that has seldom been told.
Blockston Overlook
Blockston Overlook-Nature and the Underground Railroad
The terrain of the Eastern Shore provided both natural guides for slaves and also presented obstacles for escaping. Populated by tall trees and dense foliage, forests of the Eastern Shore offered shelter and refuge for slaves during escape. Slaves hid in the woods during the day and escaped at night. Oftentimes runaways hid in the woods for long periods—sometimes more than a month—before continuing north.
Blockston Overlook is populated by large trees such as the Eastern black walnut (Juglans nigra), which grows upward of 30-40 feet, and strawberry bush (Euonymus americana), a bush that can reach 10 feet. The protection provided by the trees and bushes in this area reflects the areas of refuge on which runaway slaves relied more than 150 years ago.
Tuckahoe Creekside Walk
Slaves were responsible for the land their masters owned, and on which they lived. This familiarity enabled freedom seekers to better navigate the sometimes difficult terrain of the Eastern Shore. Caroline, Dorchester, and Talbot were the first counties on the Eastern Shore where Underground Railroad stations and agents were identified. Most escapes from these areas were achieved over land.
Examples of how runaway slaves used nature to aid in escape can be found along the paths of Tuckahoe Creekside Walk. Natural landmarks such as a gathering of a group of trees are an example of a symbol for the Underground Railroad.
River Birch Allee Walk/Nancy's Meadow Loop
Many slaves did not have the luxury of owning shoes, which meant traveling by foot with nothing to protect their feet. When autumn approaches sweetgum balls begin to litter the forest floor. Comprised of numerous capsules, with a pair of spikes to each capsule, the sweetgum ball isn't as "sweet" as its name would imply.
Abolitionist Harriet Tubman used sweetgum balls, the fruit of the sweetgum tree (Liquidamber styraciflua) as a way to verify that slaves were ready to endure the natural obstacles that escaping would be certain to bring. Tubman would test runaway slaves by having them walk over sweetgum balls with their bare feet. Those who successfully walked over the sweetgum balls were deemed ready to continue on the Underground Railroad.
Wetlands
In William Still's Underground Railroad, former slave Henry Cotton tells the story of his escape. Cotton escaped by entering the swamp and other places where trees were essentially impassable and where there was significant undergrowth. Swamps, wetlands, and marshes were used as hiding places because of their dense foliage. Although these areas were ideal regarding camouflage, they were also tougher to navigate for those very reasons.
For more information, visit:
Harriet Tubman Underground Railroad Byway
Bound For The Promised Land: Harriet Tubman, Portrait of an American Hero