The Native Plant Nursery is open for the season!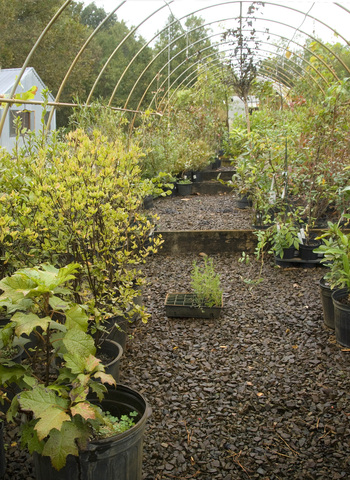 The Arboretum's Native Plant Nursery is open Tuesday through Friday from 10 a.m. to 4 p.m., mid-April through October.
See the map at right for directions to the Nursery. For information about availability, contact Nursery Manager Joanne Healey at 410.634.2847, ext. 32.
Members receive a 10% discount on plants; members who join at the Contributor ($100) level and above receive a 20% discount. Click here to become a member today!
---
Rain Barrels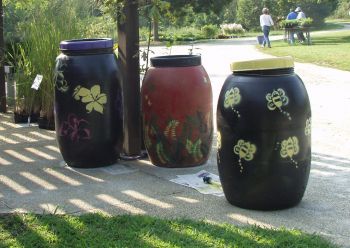 The Arboretum recycles heavy plastic barrels, previously used for food storage, to be used to collect and store rainwater for irrigation. The barrels come already retrofitted with hose attachments and screen lids to prevent mosquitoes from laying eggs and breeding. They are a fun way to conserve and store water, adding interest and beauty to the garden - especially when painted. Buy one already decorated, or decorate your own!
Unpainted barrels are $95; painted barrels are $120.
Note: Water collected in rain barrels is not to be used for drinking