---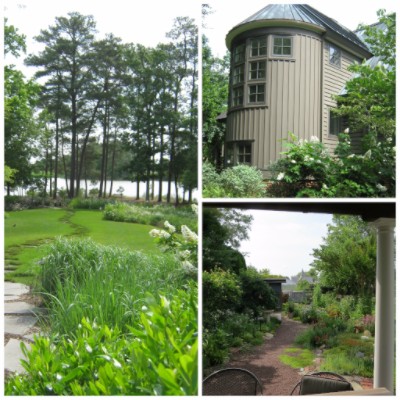 Fourth Annual Celebrating Natives Garden Tour
Saturday, May 21
10 a.m. - 4 p.m.

Featuring gardens in Kent County, "Celebrating Natives" not only highlights these gardens' beauty but emphasizes their importance in creating a more biodiverse landscape.

Six beautiful, unique gardens will be part of this year's tour from Chestertown to Rock Hall.

Click here for descriptions of the gardens on this year's tour.
---
TICKETS
Tickets purchased in advance are $20 per person and may be reserved by clicking the link below or by calling 410-634-2847, ext. 0.

Tickets will be available on the day of the tour in the parking lot of Sacred Heart Catholic Church, 508 High Street, Chestertown, from 9:45 to 2 p.m. Tickets the day of the tour will be $25 each. Contact the Arboretum at 410-634-2847, ext. 0 with questions. Please do not direct questions to the church.
---
The Arboretum gratefully acknowledges the following sponsors for their support of the 2016 Celebrating Natives Garden Tour:

Unity Landscape Design/Build  *  CNB  *  Choptank Transport  *  Joanne Shipley Graphic Design  *  Lake|Flato Architects  *  The Hill Group at Morgan Stanley Smith Barney  *  PNC  *  Star Democrat  *  Avon-Dixon Insurance Agency  *  Babikow Greenhouses  *  Mid-Atlantic Farm Credit  *  Royal Farms  *  Choptank Electric Trust  *  The PNC Foundation