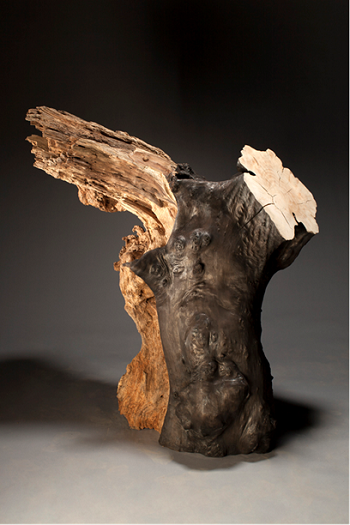 The Arboretum hosts an ongoing exhibition series of artwork on natural themes by regional artists, as well as an annual art competition held in February of each year and an outdoor sculpture show during the summer.
Art exhibitions are displayed in the Visitor's Center gallery.
Current Exhibit
2014 Art Competition: Discovering the Native Landscapes of Maryland's Eastern Shore
February 3-March 29
Reception: February 15, 3-5 p.m.
Now in its fifteenth year, this show draws entries in many different media by artists from the Mid-Atlantic area and beyond. The juror for this year's show is John Ruppert, Full Professor of Art in the Department of Art at the University of Maryland, College Park, and the first Distinguished Visitor in Washington College's Sandbox initiative.
____________________
Upcoming Exhibits
Marian Glebes
April 1 - May 30, 2014
With a sense of childlike wonder, Baltimore artist Marian Glebes collects and preserves moths, dandelion seeds, and cicadas. She meticulously attempts to repair tattered insect bodies and fashions tiny houses from grass clippings, drywall, earth, and birdseed. Her mixed media artworks are playful meditations on how we perceive nature and the absurdity of trying to hold onto its ephemeral beauty. There will be a reception Saturday, April 19 from 3 to 5 p.m.
---
If you are an artist interested in exhibiting at Adkins Arboretum, please email 6-12 digital images of your work and a resume or letter of introduction to the attention of the Art Committee at info@adkinsarboretum.org, or mail this information to Adkins Arboretum, P.O. Box 100, Ridgely, MD 21660.
The Campaign for the Marion Price Art Gallery at Adkins Arboretum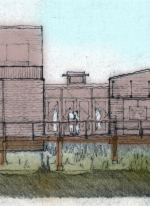 To address its commitment to celebrating and interpreting nature through art, the new Arboretum Center will include an art gallery dedicated to the memory of artist Marion Price. Marion initiated the art exhibit series at the Arboretum in 1998 and served as its curator until her death on August 19, 2005. She also contributed her sensitive drawings of native plants to illustrate the Arboretum's publications.
An artist, gardener, and gallery owner, Marion was a graduate of Brown University and studied art at the Corcoran School of Art and the Maryland Institute, College of Art.
Click below to donate to the Marion Price Art Gallery.
Learn more about the Campaign to Build a Green Legacy and the W. Flaccus and Ruth B. Stifel Center at Adkins Arboretum.