The Arboretum hosts an ongoing exhibition series of artwork on natural themes by regional artists, as well as an annual juried show held in February of each year and an outdoor sculpture show during the summer. 
Art exhibitions are displayed in the Visitor's Center gallery.
Current Exhibit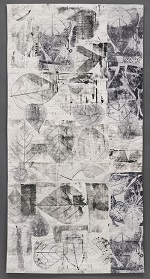 Dominie Nash
Leaf Impressions
October 6 to November 27
Bethesda artist Dominie Nash's beautifully nuanced art quilts call to mind delicate patterns of sunlight shining through leaves. In Leaf Impressions, Nash uses screen printing and direct rubbing techniques to print a variety of different leaves onto fabric that she then cuts, layers, and stitches. The delicate silhouettes of the leaves and intricate patterns of their veins create elegant compositions as dancing across the fabric. There will be a reception on Saturday, October 24, 3–5 p.m.
Upcoming Exhibits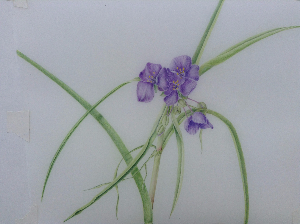 Adkins Arboretum Botanical Art students
The Art of Nature
December 1 to January 29
Focusing on plant diversity of the Eastern Shore, this show presents a range of botanical art from beginning drawings through advanced botanical art pieces. Working in a variety of mediums, students in the program learn to observe and accurately document native species. There will be a reception Saturday, December 5, 3–5 p.m.
ddddd
---
2016 Juried Art Show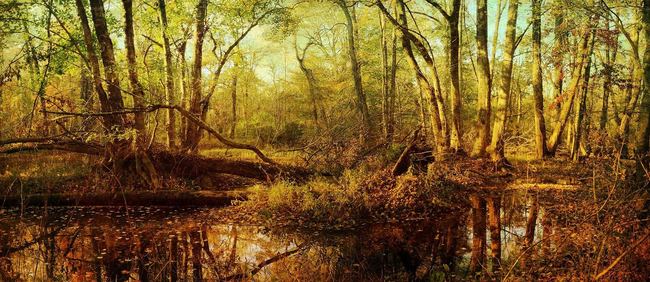 The Arboretum's seventeenth annual Juried Art Show will exhibit in February and March 2016. The theme of the show—Discovering the Native Landscapes of Maryland's Eastern Shore—celebrates the Arboretum's mission of conservation. The Leon Andrus Award, in honor of the Arboretum's first benefactor, will be awarded to the first-place entry. A second-place award will also be given.

Click here for details and for information on submitting work for the juried show.
 
---
If you are an artist interested in exhibiting at Adkins Arboretum, please email 6-12 digital images of your work and a resume or letter of introduction to the attention of the Art Committee at info@adkinsarboretum.org, or mail this information to Adkins Arboretum, P.O. Box 100, Ridgely, MD 21660.