Art Exhibits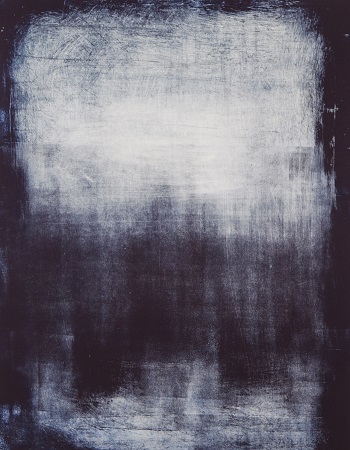 The Arboretum hosts an ongoing exhibition series of artwork on natural themes by regional artists, as well as an annual art competition held in February of each year and an outdoor sculpture show during the summer.
Art exhibitions are displayed in the Visitor's Center gallery.
Current Exhibit
Quoting Nature
Erin Murphy
March 31-May 29
Reception: Saturday, April 4, 3-5 p.m.
Although abstract, Erin Murphy's drawings, monoprints, and paintings speak of atmospheric landscapes. The works in Quoting Nature are richly textured and full of subtle, glowing colors that suffuse them with haunting feelings of mystery and light. Currently living in Nashville, Tennessee, Murphy received her BFA from Maryland Institute College of Art and has recently returned from artist's residencies in Salem, NY, and Cape Town, South Africa.
____________________
Upcoming Exhibits
Water: Moving
Peggy Fleming
June 2-July 31
Reception: Saturday, June 6, 3-5 p.m.
Peggy Fleming's show of abstract photographs of water explores the infinitely varied dance of light and shadow as water interacts with its surroundings. On view June 2 through July 31, these close-up studies are filled with stunning color and intricate rhythmic patterns as water ripples and rushes over underwater plants and submerged pebbles or simply reflects the moon in the dark night sky. A filmmaker and photographer living in Washington, DC, Fleming deftly captures the exquisite momentary beauty of water shot in locations from the Potomac River to the Aegean Sea.
Outdoor Sculpture Exhibit
Howard & Mary McCoy
June 1-September 30
Reception: Saturday, June 6, 3-5 p.m.
Throughout the spring, environmental artists Howard & Mary McCoy will often be found working in the Arboretum's forest as they create sculptures from natural materials found on-site. Drawing their inspiration from the forest itself, these two Centreville artists see their work as a collaboration with nature. This is their ninth biennial outdoor sculpture show at the Arboretum. There will be a guided sculpture work in conjunction with Peggy Fleming's reception on Saturday, June 6 from 3 to 5 p.m.
---
If you are an artist interested in exhibiting at Adkins Arboretum, please email 6-12 digital images of your work and a resume or letter of introduction to the attention of the Art Committee at info@adkinsarboretum.org, or mail this information to Adkins Arboretum, P.O. Box 100, Ridgely, MD 21660.
---
Performances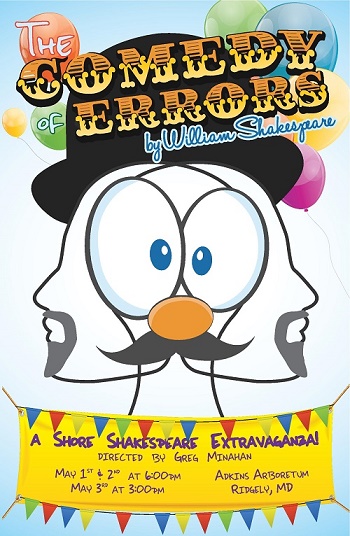 Shore Shakespeare returns to the Arboretum with its 2015 production of The Comedy of Errors, a hilarious romp of family, jealousy, and mistaken identity. Long one of the Bard's most popular, and his first big hit, it was brilliantly adapted for Broadway as The Boys from Syracuse. Shakespeare combines sparkling wit, glorious language, and adventure to present a clever and popular comedy of human blindness, folly, romance, and suspense. Bring a chair or a blanket, drinks, and a picnic, and prepare to hang on!

Performances:
Friday, May 1, 6 p.m.
Saturday, May 2, 6 p.m.
Sunday, May 3, 3 p.m.
---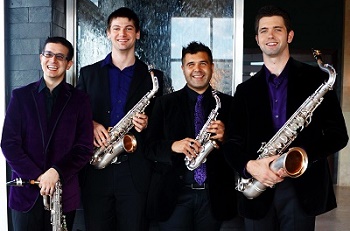 Forest Music - Friday, June 12, 4 p.m.

Mana Saxophone Quartet returns to the Arboretum for a unique improvisatory performance in the forest. 

Positioning themselves in various places in the forest, within hearing distance though not necessarily within sight of one another, these innovative musicians will respond to each other's playing in a musical conversation winding through the trees. Following this event, they will give a brief concert in the Visitor's Center.

Known for its distinctive energy and superb musicianship, Mana Quartet returns to the NMF for its third year as Resident Chamber Ensemble. The first saxophone quartet to win the prestigious Coleman International Chamber Ensemble Competition, the quartet has spearheaded the growing acceptance of the saxophone in classical music. The performance is presented in concert with the National Music Festival.

This program is free. Gallery seating is limited. Early registration is highly recommended. Click here to register.
---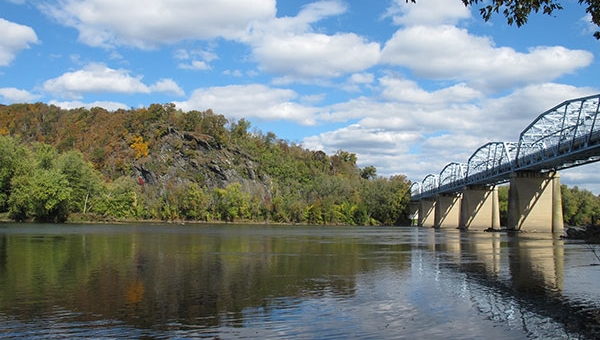 Sunday Afternoon Movie - Potomac: The River Runs Through Us - Sunday, June 14
Each of us is connected to rivers in our everyday lives. Most of the six million people living in the Potomac River watershed do not realize that their drinking water comes from the Potomac. The river's health of the river has improved since the Clean Water Act was passed in 1972, but it is still in trouble. Co-directed, produced, and written by Peggy Fleming and Sean Furmage, this film follows the flow of the Potomac water from its origin, into our homes and businesses, and back to the river. Join Peggy for the screening and for discussion to follow. Her photographs will be on display in the Arboretum gallery June 2 to July 31.

This program is free for members/free with $5 admission for non-members (payable upon arrival).

Click here to register.