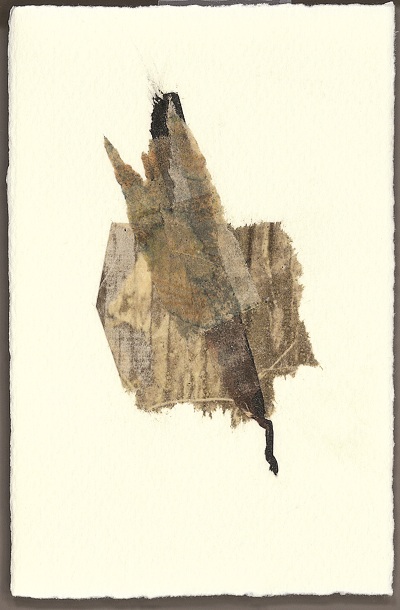 The Arboretum hosts an ongoing exhibition series of artwork on natural themes by regional artists, as well as an annual art competition held in February of each year and an outdoor sculpture show during the summer.
Art exhibitions are displayed in the Visitor's Center gallery.
Current Exhibit
One Hundred Footsteps, collaborative art by Jennifer Wallace and Katherine Kavanaugh
April 1-May 31, 2013
Reception: April 20
____________________
Upcoming Exhibits
Karen Klinedinst
June 3-August 2, 2013
Reception: June 15
Howard and Mary McCoy: Outdoor Sculpture
June 1-September 15, 2013
Reception: June 15
Lani Browning
August 5-September 27, 2013
Reception: August 24
Lynda Smith-Bugge
September 30-November 29, 2013
Reception: September 21
Linda Bills
December 2, 2013-January 31, 2014
Reception: December 14
---
If you are an artist interested in exhibiting at Adkins Arboretum, please email 6-12 digital images of your work and a resume or letter of introduction to the attention of the Art Committee at info@adkinsarboretum.org, or mail this information to Adkins Arboretum, P.O. Box 100, Ridgely, MD 21660.
The Campaign for the Marion Price Art Gallery at Adkins Arboretum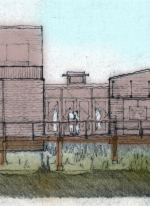 To address its commitment to celebrating and interpreting nature through art, the new Arboretum Center will include an art gallery dedicated to the memory of artist Marion Price. Marion initiated the art exhibit series at the Arboretum in 1998 and served as its curator until her death on August 19, 2005. She also contributed her sensitive drawings of native plants to illustrate the Arboretum's publications.
An artist, gardener, and gallery owner, Marion was a graduate of Brown University and studied art at the Corcoran School of Art and the Maryland Institute, College of Art.
Click below to donate to the Marion Price Art Gallery.
Learn more about the Campaign to Build a Green Legacy and the W. Flaccus and Ruth B. Stifel Center at Adkins Arboretum.