---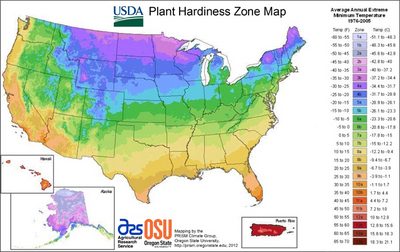 2012 USDA Plant Hardiness Zone Map
In 2012, the USDA revised its Plant Hardiness Zone Map for the United States--the first revision in more than 20 years. Click here to view the updated interactive map.
---
Plants for the Planet

Learn more about Plants for the Planet, an online campaign by Botanic Gardens Conservation International to generate public support for plant conservation.